Who would you become if you had access to...
The Ultimate Transformational Method for Clearing Problems, Achieving Your Goals & Accelerating Your Evolution?
What is Accelerated Evolution?
Accelerated Evolution (AE) techniques can permanently eliminate ANY of your non-serving beliefs or emotional/mental blocks. These direct, swift, and effective methods will create instant and lasting change in your personal and professional life.
These step-by-step methods have brought thousands of participants into unity consciousness, empowering them to make positive impacts for the greater good.
AE accomplishes this via verbally-guided transformative processes that allow every participant to dissolve inner conflict, clear emotional knots, and resolve stored trauma, allowing the natural emergence of flow, peace of mind, and living a peak existence.
Tell me more
Accelerated Evolution Academy offers 3 ways to personally or professionally accelerate your evolution
Option 1
Personal Growth
Use the Accelerated Evolution Methods for your own personal growth. You'll receive all course material, gain attendance to the live event & train with the Master Coaches, be granted on-going support from all teachers and teachings, and join a thriving virtual community.
Learn More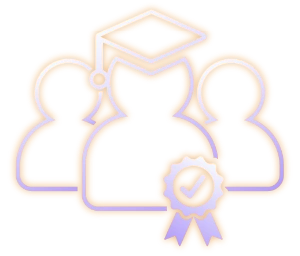 Option 2
Certification Training
Become a Certified Accelerated Evolution Coach! Use these methods for yourself and others in conjunction with any current specialty you're already offering. Or, if you're just starting as a transformational coach, you'll begin your work certified with the most powerful, valuable techniques available on the planet.
Become Certified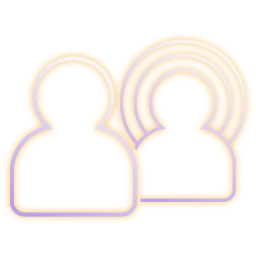 Option 3
Receive Coaching
Receive coaching by a certified Accelerated Evolution Master Coach for yourself, or utilize our corporate training services for your team, business, or community. If you want to directly experience the transcendence these methods offer first-hand, sign up today!
Begin My Journey
Our Mission
Accelerating Unity Consciousness
Accelerated Evolution Academy teaches essential and foundational techniques for the healing and awakening of the planet by accelerating unity consciousness within individuals or organizations by offering universally effective methods that enable both instantaneous and enduring mental, emotional, and spiritual evolution.
How It Works
Step 1: Identify

Find the specific problem or goal you want to work on. For example, "I just lost my job."

Step 2: Isolate

Isolate the subjective aspect of the problem you want resolved. For example, "I feel afraid about financial security."

Step 3: Apply

Receive, choose, and apply the appropriate Accelerated Evolution Method(s).

Step 4: Stabilize

Stabilize yourself into a new awareness about your situation, having resolved the source of your problem.

Step 5: Implement

Implement your new outlook into precise action steps so you evolve quickly and authentically!
Accelerated Evolution is a true synthesis of science, psychology, process-based metaphysics, spirituality, therapy, and perennial wisdom. It combines diverse approaches into a cohesive system that can be customized for each recipient.
Many traditional transformational approaches require a lot of talk about the past to try to heal… which takes time. But Accelerated Evolution Methods guide you or your client through an embodied emotional experience to permanently dissolve subconscious triggers at the origin, within minutes.
Addressing symptoms is exhausting, versus dissolving things somatically and permanently at the source is powerful and life-giving!
What People Are Saying
I'm rarely at a loss for words. I feel such an amazing squishy ball of love after five days of spending time in your presence.

Phillip Moore

Director of Upland Hills School, Author – The Future of Children

@@loop('template/testimonial-item.html', 'bd/testimonials/testimonials-video/dr._gabor_mate_md.json')

Only once you experience Accelerated Evolution in action will you realize the magic and power that it is

I have run seminars for over half a million people and have had over 100 different speakers and trainers on my stage. Satyen Raja is THE BEST trainer I have ever experienced in terms of teaching students how to access their full power. He is a true master who passes his brilliance and experience on in a way that people really 'get it' and, more importantly, keep it for the rest of their lives.

T. Harv Eker

#1 NY Times Bestselling author, International Speaker

These (practices) take advantage of the power of nature and they happen with amazing swiftness.

Dr. Larry Farwell

Author of the #1 bestselling book The Science of Creating Miracles: Neuroscience, Quantum Physics, and Living the Life of Your Dreams

Our coaches have a foolproof way of really helping people to get through those resistances, struggles, the loops, the patterns, so that they can actually coach on what they're magnificent at around their sexuality and around our erotic blueprints

Jaiya & Ian

Intimacy Experts – Creators of Erotic Blueprint Coaching School

The fact that I could facilitate and experience breakthrough-after-breakthrough by simply following the coaching scripts speaks to the power, potency and wisdom that has gone into designing and refining these incredible coaching practices over the years.

I just finished the 5-Day Accelerated Evolution Training. I honestly had no idea what I was signing up for and this honestly blew all of my expectations or hopes out of the water. The coaching practices are so beautifully designed. The fact that I could facilitate and experience breakthrough-after-breakthrough by simply following the coaching scripts speaks to the power, potency and wisdom that has gone into designing and refining these incredible coaching practices over the years. The community and trainers were incredible, beautiful and so supportive. I thought spending a week on Zoom would suck and was amazed at how much energy I had at the end of each day. I can't believe 5-days passed us by so quickly. For anyone who is a coach, wants to be a coach or wants to coach yourself through any and all of the obstacles, challenges or intense experiences life throws at you -- go through the Accelerated Evolution Training. You will be grateful you did!

Bradley Morris

Creative director, Executive producer & Coach - Majik Media

Being part of the Warrior Sage training week was a profound experience on so many levels. Thank you to Satyen and his remarkable team.

Time seemed to disappear over the course of the days and I slipped into a zone of deep exploration, reflection and integration. Satyen's Accelerated Evolution approach, skilled training and the expertly held spaces were perfectly aligned for evolving. I was able to connect with so many new humans on levels I didn't know possible.

The week spent with Satyen in Accelerated Evolution shifted my life in new directions and the results are still unfolding. What an adventure of the soul, mind and spirit!

Hope Paterson

Transformation Coach + Education Innovator

I was having the biggest cathartic release in 44 years. Let this work expand to all the edges of creation.

Jim Seymour

Astrologer, Advisor, Writer at Starduster Services

Satyen has the ability to cut through the chaos with clarity of body, mind, spirit that will leave you with a renewed calm and a deeper sense of who you are at a soulful level.

There are teachers who sit on the literal mountain top making themselves inaccessible, while others sit on proverbial mountain tops and are just as inaccessible, Satyen Raja is a teacher and facilitator who sits eye-to-eye with his students making no separation between himself and his students. He has the ability to cut through the chaos with clarity of body, mind, spirit that will leave you with a renewed calm and a deeper sense of who you are at a soulful level. Satyen is a rare individual who I consider to be an outstanding human being and I am honoured to call him a dear friend. No matter what your stature in life appears to be, if you have the opportunity to work with Satyen - grab it! His wealth of knowledge, his clarity of mind and his open heart will lift your life to places you have not yet dreamed of.

Dov Baron

Chief Transformation Officer - RiZe Globa

Accelerated Evolution helped me move beyond the struggle and stress of how to grow my business, to a clarity and excitement regarding the unique value I bring to my customers.

Not until experiencing Accelerated Evolution did I finally understand the true meaning of peace of mind. Accelerated Evolution helped me move beyond the struggle and stress of how to grow my business, to a clarity and excitement regarding the unique value I bring to my customers. Since experiencing Accelerated Evolution, I have not only increased my business with current customers, but I have realized over 20% increase from new customers in just 6 short months. Now I have learned to spend my time creating and growing my business rather than in worry and anxiety. The power of a mind at peace is unstoppable. I have much love and gratitude.

Cynthia Davis

Accelerated Evolution Master Coach, CEO / The Imaj Group

Tammy Scarlett

Director of Unity.org
Try it Yourself with a Free Guided Experience Now
Experience a demonstration of Accelerated Evolution and see for yourself how quick and simple, yet monumental these methods are.
Finally make sense of your suffering and access your peak existence.
There are 8 fundamental aspects of Accelerated Evolution that not only reach the deepest roots of your core blockages, but will give you a newfound space to witness your past difficult experiences, fully disarm traumas, and resolve your lingering problems. This leads you through an identity upgrade and awakens you to your FULL POTENTIAL, clearly seeing exactly what you must do to create a new reality.
When you connect with and harness the messages of your conflicting polarities, this makes you magnetic and draws the right people, the right opportunities, the right clients, and a lifestyle that deeply nourishes and supports you.
Transform Your Life and the Lives of Others - in less than 60 minutes!
There is a myth that making positive changes is a slow, arduous, and painful process. Think of traditional talk therapy…After hundreds of hours and years worth of expenses, you may slightly better understand your past difficult experiences or negative patterns, but what you won't be shown is the underlying framework that continues to create suffering in your life; these are conflicting polarities.
Most psycho-therapy or personal growth teachings focus on moving you from where you are to a more ideal way of being, which just deepens and perpetuates your conflicting polarities. For example, if you struggle with feelings of unworthiness and wish to feel confident, you might try affirmations or other self-love practices. However, a mistake, disparaging comment, or another triggering event can thrust you back into feelings of unworthiness. Even with forward progress and using affirmations, you're still operating within two polarities, perpetuating the belief that you are either one or the other.
Accelerated Evolution Methods expand your conscious awareness so that you become powerful enough to handle any opposing thoughts, feelings and sensations — and to have the practical skills needed to live in both dualities with ease. In terms of being a jedi-warrior, superhuman…this is a master move!
With this newfound perception of your actual reality, you will experience true liberation. You'll take ownership of your life, living with confidence now that you've uncovered the fabric of your own psyche, emotions, and the core operating principles of life itself.
AE is the last self-transformation method you'll need because it is the only one that so rapidly, comprehensively, and authentically brings healing to the core of who you truly are. It does this by dissolving the identity on any given polarity and brings you into a state of unity consciousness. This grants you an embodied clarity and direct experience in the clearing of past pain, lingering negative patterns, or residual emotional charges.
Whether you're looking to become certified in AE Method Coaching, receive coaching by a certified AE Coach, or want to learn the processes for your own personal benefit, by interacting with these methods you will be able to dissolve polarities and begin to live from a place of integrated unity consciousness. The natural byproduct of this state of being is confidence, peace, composure, peak performance, happiness, and true fulfillment.